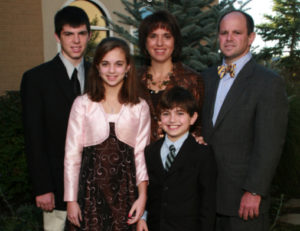 Andrew and Sheryl Kaplan
At an early age we learned the virtues of faith, family and providing for those less fortunate. We understand and have taught our children the responsibility of maintaining and engaging in those institutions and traditions that helped shape our lives and those of past generations.
We have learned the importance of celebrating success, comforting those feeling the pain of loss and sharing our good fortune with those in need. We look to the future with great expectation, and hope those institutions that are so important to us survive and thrive to help teach our children and their children the importance of those values we hold dear.
As a Guardian of the Legacy contributor it is our honor and privilege to help provide the resources necessary for Temple B'nai Jehudah to continue to maintain and enhance its position in the community and continue the tradition of our people and heritage.