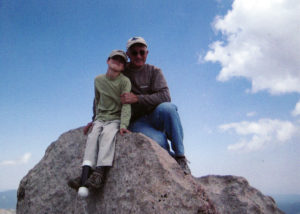 Barry Price and Family
Through our contributions from the Sam Price Family Foundation, we wanted to give financial support for the valuable services provided by the Jewish Community Center. Although we appreciate the excellent sports and fitness programs, educational programs and other activities that JCC offers, my family has been most impressed by the extraordinary work that JCC does to support children with special needs. JCC has opened its programs to the entire community, and has ensured that its facilities and activities are accessible to everyone.
I had the opportunity to witness JCC's commitment to children with special needs when my own children attended the sumer camp programs. The staff at JCC worked hard to make the camp available to children of all abilities and to make sure that each child had a tremendous experience. The staff was well-trained and was willing to provide one-on-one care, if necessary, so that every child could attend summer camp.
I saw the benefit that JCC gave to normally developing children by allowing them an opportunity to interact with children with special needs. The children were able to make a connection with each other and to learn of common interests despite their differences.
Both of my parents actively supported JCC through their financial contributions and participation in its programs. I wanted to continue my parents' legacy and to support the efforts of JCC to be a place where everyone is welcome.