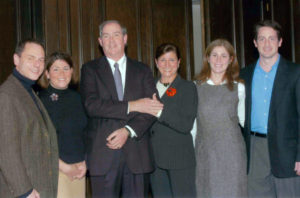 Cathy and Mike Schultz
We have always believed that supporting the community we live in is part of our responsibility. There are wonderful people and organizations that enrich the life of our community, and we feel privileged to be part of them.
Having worked closely with the Jewish Community Foundation, we have had a unique opportunity to learn about the outstanding services our agencies provide, as well as their ongoing needs, particularly in times of financial stress. We are pleased that we have made arrangements to leave a bequest to the Community Legacy Fund of the Foundation, because we know that these unrestricted funds will be used for the best purposes to build our community in the future.