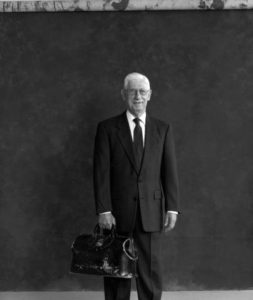 Dr. Gustave Eisemann
Dr. Gustave Eisemann certainly deserves this special tribute in the Book of Life. For over fifty years he provided excellent medical care for both the Jewish and the greater Kansas City communities. His professional life was dedicated to enhancing the health of his patients and assisting his colleagues by sharing his wisdom and giving expert consultation. He insured that the next generation of physicians would benefit from his experiences by volunteering to teach medical students and residents throughout his career.
His patients, colleagues, friends, and family established this fund in his honor on the occasion of his retirement on June 30, 2004. The comfort and care that he brought to the community returns in this endowment to meet the needs of future generations.