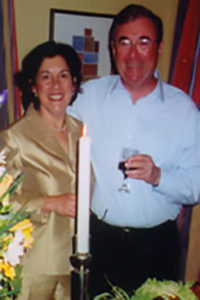 Judy and Alan Kosloff
We moved to Kansas City in 1976, a young couple on a new adventure, about to have their first child, and extremely apprehensive about what to expect from our new community. After only a few weeks we were embraced by warm, helpful and caring people that made it easy to feel comfortable and at home. Being part of the community was important to both of us, so we started getting involved and realized that giving back to the community that has been such an important part of our lives is as important and rewarding as what we have received.
Supporting the Jewish Community Foundation gives us the opportunity to "give back" and help those who are in need. It is truly a gift to us.