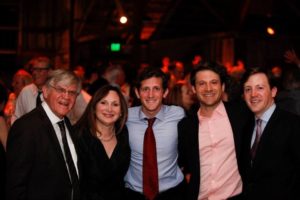 Karen and Steve Pack
As our parents planted for us … our parents taught us the importance of doing the best that one could. Being a child of survivors, the discussions in our home taught me how precious life as a Jew is and that each of us had the responsibility to ensure its survival.
We were fortunate to be born in America in the greatest times Jews have experienced in the history of the world. In appreciation for those blessings, we must give back. The care of our greater "Jewish family" was one of the most important lessons we were taught.
I (Karen) have had the privilege of being a trustee of the Jewish Community Foundation. I have watched grants and investment committees research and deliberate with great care about what would be the best choices to make with the precious dollars we had. I know by leaving a Legacy Fund and having a Philanthropic Fund, we will be doing two important things: we are showing our children and our family the importance of tzedakah and we are trying to help continue the meaningful work that we believe will ensure the survival of the Jewish community.