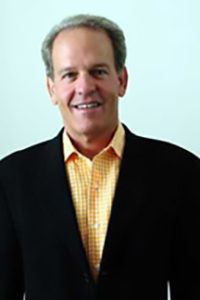 Lewis Nerman
The Nerman Family has always been deeply involved in the Arts, not only as collectors but from a philanthropic perspective as well. As long as I can remember, my family has instilled in me the importance of helping those less fortunate than oneself. My family has helped others by being involved in Jewish causes from the time I was little. I remember my parents' commitment to City of Hope, Marcella Rodin, Brandeis University, Jewish Family & Children Services, and Village Shalom.
I hope that my Book of Life gift will be used to sustain a strong Jewish community not only for today but for future generations to come. Each family makes choices for their legacy. I hope my family will be involved in the use of this fund, with particular emphasis on the Arts. This fund will promote and enhance the Arts by giving others opportunity to enjoy Art and deepen their appreciation for the creative process behind it.
Composing these few words for the Book of Life has made me think about how I have practiced philanthropy during my lifetime and my hope for teaching future generations the significance of giving.