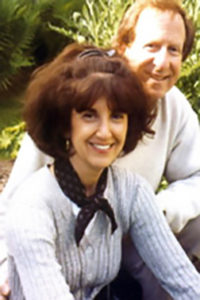 Lynn and Andy Kaufman, M.D.
"Hazak, Hazak, V'nithhazek—May you go from strength to strength."
By contributing this gift to the Jewish Community Foundation, we hope that individuals and families in our community will be strengthened from generation to generation. Our goal would be that Jewish identity be encouraged and made stronger by including people of all ages in projects and community in ways they might not have had the opportunity to do otherwise.