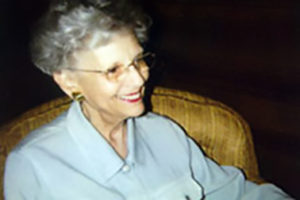 Margery Lichtor
For over 40 years I have lived in Kansas City. I have made it my home, raised my family here, and maintained close friendships. In addition, I have been involved with and led a wide range of organizations. I have been very fortunate to have had the independence, enthusiasm and energy to pursue a career as a professional volunteer for the love of my community.
My work on behalf of education and the arts has been diverse, creating the Seven-Step Foundation to help ex-convicts transition back into society; forging new ground as Johnson County Community College Foundation's president; serving on the Kansas City Arts Council, Jewish Community Center, Women's Jazz Festival, Accelerated Learning and Holistic Heath Center and Kansas City Ballet Association boards; and, chairing the Development and Advancement committee of SPARK (Senior Peers Actively Pursuing Knowledge) at UMKC.
My life has been full as I have chosen to give back to the community. It has been my honor and pleasure to do my part in making Kansas City a true community with opportunities available to all.