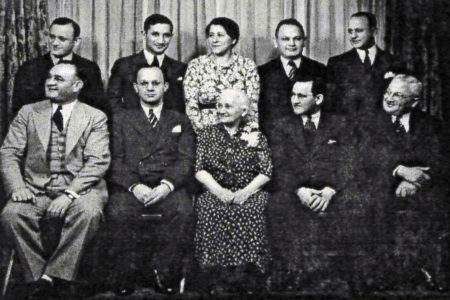 Sosland Family
The Soslands purchased a life insurance policy on two of its family members, naming the Legacy Fund as the beneficiary to support the Kansas City Jewish community. Following is a "charitable anecdote" by Joshua Sosland reflective of the family's philosophies toward giving:
A formative memory of mine relating to charitable giving dates back to the mid-1970's. My 15-year old sister Debbie (now Sosland-Edelman) was heading up the Federation youth campaign the same time my uncle Morton Sosland was heading the general campaign. I was in the car with my parents and Debbie was recounting a conversation she'd had with Morton. "He asked me how my campaign was going, and I said 'Great!' He said, 'Really? How much have you raised?' I told him we had $2,000 in pledges, and he said, 'That really isn't much!' I defensively told him that we are just soliciting teenagers, that our top objective is participation and that we have had high participation levels. Uncle Morton's response was, 'What's more important is raising the money that is needed. Lots of participation isn't what helps people in need. Money is.'"
The absolute importance of broad charitable participation is recognized by Morton and everyone in our family, and I now understand there is a degree to which he was just teasing a younger relative (a favorite family sport). But he was also making a deeper point. He was expressing the view that charitable giving isn't a simple, idealistic exercise but is a difficult and complicated responsibility. To be effective requires us to thoughtfully challenge assumptions. It's a tough principle to follow, but one we steadfastly pursue.