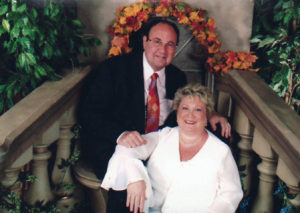 Arnold and Carol Caviar
At its core, our story is based on the "anything-but-simple journey" of learning from wonderful role models and experiencing life's challenges, setbacks and successes. Our lives include a pathway of shared Jewish values and principles. It is a story of making a difference. The events of our younger years – Arnie in Kansas City and Carol in Memphis – inspired a passion to help others. And along the way we discovered countless opportunities and amazing people to fulfill that passion. We have been very fortunate throughout our lives – experiencing mazal and bracha – good fortune and blessings.
We believe that the spiritual significance of Tzedakah – generosity – and Chesed – loving kindness – involves actions and commitments beyond financial gifts. It also means donating one's time, talent and energy to those in need. We know that when we give to others a splendid transformation takes place. The recipients are elevated beyond whatever we can provide, and our joy of "doing the right thing" is without limits. When we can make a difference, we "make it happen". This includes our support of private individuals as well as Kehilath Israel Synagogue, Jewish Federation, Amit, Little Sisters of the Poor, Children's Mercy Hospital, and others.
Two compelling truths have emerged from our shared life's journey: An Understanding Heart – We believe strongly and without hesitation in reaching out to others and allowing others to reach out to us; in responding with empathy and love to those in need; and in praying for strength, courage and comfort from a loving, healing G-d. Making a Difference – Only through our actions by helping others can we be like the honey associated with Rosh Hashanah, with its newness, freshness and sweetness. And what is life's purpose all about? Thinking big, chasing dreams, working hard, overcoming obstacles and most importantly – Giving Back – and being a blessing to others!