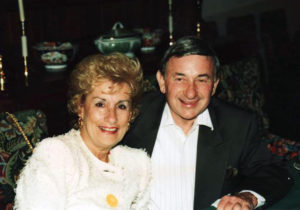 Bob and Kathy DeWitt
In our own small way, we are pleased to be a part of the Jewish Community Foundation, and to benefit by membership in Congregation B'nai Jehudah, the Jewish Community Center and the Jewish Federation of Greater Kansas City. The support of these institutions has been of primary importance to our family for many years.
Since the age of nine, when I first arrived in Kansas City, the Jewish Community Center has been a focal point in my life. Today, as in the past, B'nai Jehudah and the JCC continue to impact not only my life, but that of my wife, children and grandchildren. These institutions deserve both our energy and financial support.