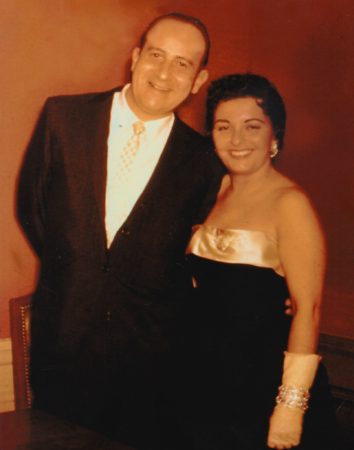 Brad and Marian Shear
My parents, Brad and Marian Shear, each grew up in Orthodox Jewish homes.  Although they kept a Traditional household rather than Orthodox, Judaism, its beliefs and its teachings, were the guiding principles for how they conducted their lives and raised their family.
Community, education, inclusion and giving, both time and philanthropically, were important to them.  They were active in their synagogue, Kehilath Israel, and extremely active at the Jewish Community Center.  My father, an athlete in his youth, coached boys sports as an adult.  My mother spent countless hours at the JCC as a child where she made many lifelong friends.  As an adult, she continued her involvement with the Center as a volunteer, fundraiser, Vice President for three different presidents and member of the Board of Directors.
When my father passed away in 1990, she established the Brad Shear Endowment Fund at the JCC as a way to carry on his spirit of giving.  My mother passed away Feb. 3, 2018.  Shortly thereafter, the Fund was renamed the Brad and Marian Shear Endowment Fund at the JCC to express their core values and their desire to see that a strong Jewish community is sustained and strengthened through education, inclusion and culture.