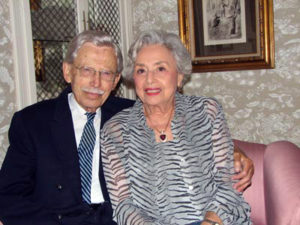 Ruth and Nathan Shechter
There are a myriad of reasons for charitable giving, all of which are valid. Our gift is not unique.
We support, fully, the educational and cultural programs which, through the Jewish Community Foundation, are nurtured to flourish and grow. We are faithful to the example of our parents who gave when it seemed there was nothing to give. Tzedakah is fundamental in our family, and we are proud to be able to carry the tradition forward.