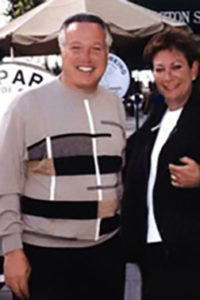 Denise and Ron Coppaken
Estate planning helped us to clarify our thoughts about philanthropy. Denise and I realized we make decisions about charitable gifts together now, but what happens when we are no longer here?
The answer to that question seemed clear. We wanted to find a way to involve our children in philanthropy when we are gone, and make certain that they would have the advantage of having community "mentors" to help guide their decisions.
For that reason, we have made provisions to establish a Charitable Supporting Foundation after our lifetimes. Our children will know the joy and pleasure of philanthropy, and we know that organizations and projects that we cared about during our lifetimes will continue to receive support from our family for years to come.