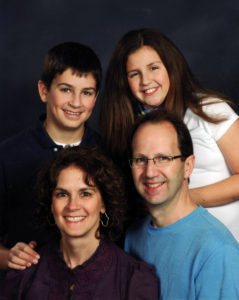 Diane and Steve Azorsky
Our life stories have been shaped by the Kansas City Jewish community. Our parents built new lives here after fleeing Europe just prior to World War II, Diane's dad arriving alone at age of 15, Steve's mom settling with her parents, grandparents and sister after seeking refuge in Shanghai for nine years. It's amazing to imagine that we are here today as a result of their foresight, courage and tenacity.
We immersed ourselves in Jewish life, as children, as teens and together as adults. Through our involvement in so many different organizations, we have come to appreciate how dynamic and special our Jewish community truly is.
We have made our legacy gift in appreciation of all those who are responsible for the remarkable Jewish community we enjoy today. We are proud to be amongst the many who are investing in our community and enriching the lives of future generations.