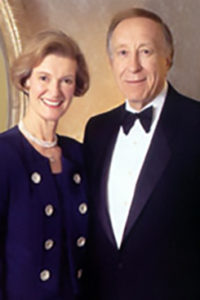 Gerry & Stan Goldberg
My husband and I always believed that when you live in a community, it's important to give back to it.  Our gift to the Jewish Community Foundation has accomplished this for us.
We were both raised by parents who gave what they could when they could to charity.  So, it's been part of our background to continue the tradition.
It's gratifying to know that our gift today will help the Jewish community of tomorrow.