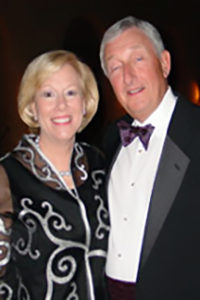 Susie and Ron Goldsmith
We have been privileged to be involved in the Jewish community since we were teenagers in BBYO. We have both given time to many organizations, and we have received far more in personal satisfaction than we could have ever dreamed.
Passing the tradition of involvement and support for the community to our children will be our Legacy, for we both learned it from our parents. It is our fervent hope that our children and future generations of our family will experience the pleasure of helping others and building a better world in the Jewish tradition of tikkun olam.
Knowing that our Legacy will continue to support Jewish identity, Jewish education, congregational life, Israel, and local services through the Jewish Community Foundation is exactly what we want. Our involvement in the Foundation is a long one…and we truly believe that we must "plant for future generations as our ancestors planted for us."
We are thrilled and blessed to be part of the Endowment Book of Life.