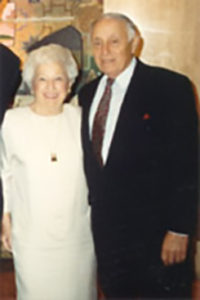 Jean and David Brockman
My husband David, of blessed memory, and I had made plans to leave funds in our will for several of our favorite charitable organizations. After talking about this, we decided that we would rather begin making gifts during our lifetimes, so that we could have the joy of seeing how our funds were being used.
We began doing this on an annual basis, and I have continued to do this, even though David is no longer here. David wanted to make certain that the organizations we loved and supported during our lifetimes would continue to receive our support even though we are no longer here.
David and I knew that our gift to the Community Legacy Fund of the Jewish Community Foundation would provide funds for a wide array of Jewish institutions and programs, in perpetuity. We felt blessed to make a gift to this fund, and to the many others that will benefit in the future.