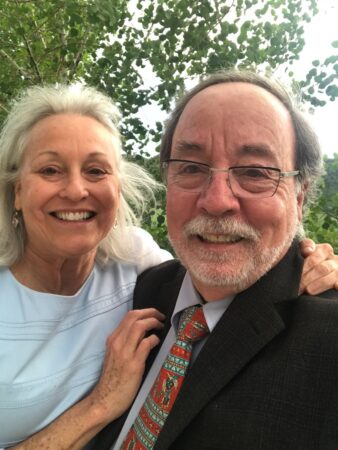 Jim and Jill Maidhof
We're lucky: one of us worked at the Jewish Community Center for decades and one of us works out there on a regular basis. First-hand, we've seen its impact on little ones to "super-agers". The J is their second home–it's where they take it upon themselves to water plants and re-arrange furniture(!), and make friendship bracelets…where they share coffee every morning and bring sweets on birthdays, become part of a group exercise family, discover talent they never knew they had and play poker for bragging rights.
How can we not help to assure that future generations enjoy the same benefits?
We've seen how, when people move to Kansas City, one of the first places they seek out is the Jewish Community Center. It fills them with warm familiarity and helps them sprout tiny roots in their new city… We've seen new parents share laughter and advice as they adjust to their new roles, and adults learn English and gain confidence in their new language.
How can we not make certain that these populations will be served long after we're gone?
Sadly, we've also witnessed the effects of unmet needs in our community, the aftermath of cutbacks and the shuttering of social service programs.
We're not wealthy people, but how can we not do our part to keep The J's doors open to our diverse community, offering financial relief to those in need and providing hands-on assistance to others?
The answer is simple: We can't "not". We can't not build the future. We can't not step up, assuming that The J will always be around and that its programs will be forever robust. We can't not show our children that this is simply what we do–not because we believe in charity, but because we're so committed to justice.