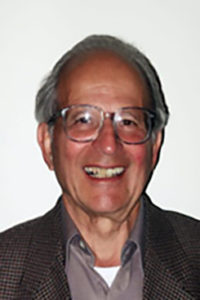 William B. Lowenstein
My parents, Louis and Gladys Lowenstein, were generous in giving both their energy and funds, and set an example for me to help meet community needs.
Following the advice of Jack Brown, a founding Trustee of the Jewish Community Foundation, my Uncle Carl Lowenstein made provisions to create a Donor Advised Fund with the Jewish Community Foundation. Subsequently, Rick Zurow, then Executive Director of the Foundation, convinced me that the best way to involve future generations in the distribution of funds for the benefit of the Jewish community would be through the establishment of the Lowenstein Family Supporting Foundation.
My son, Lon, was nominated to serve as the president of the Supporting Foundation, thereby taking the first step in empowering future generations to identify communal needs and continue our family tradition of philanthropy. When the time is right, he too intends to pass the leadership on to his children.
In addition to family involvement we are fortunate to have the active participation of our community trustees. We have tried to have a trustee from each of the three Jewish movements— reform, conservative and orthodox—reaping the benefits from their varied views, opinions and leadership roles.
In my estate plan, at this time, the Lowenstein Family Supporting Foundation, is an important consideration, thereby providing for our family to continue to help meet future community needs.