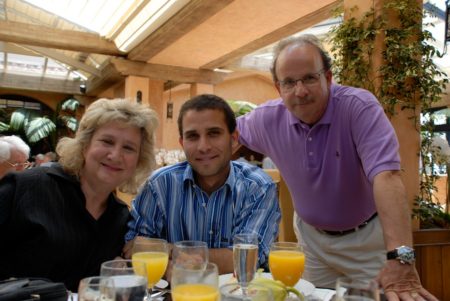 Robert Cohen and Nancy Sher Cohen
Giving was a way of life for me and my family growing up. My parents were actively involved in the Jewish community of Kansas City, including leadership at Kehilath Israel Synagogue and of the Israel Bond campaign. I was President of my BBG Chapter, Ahava, and of the BBG City Council, and Youth leader for Jewish Federation. And what I took from these experiences was a love of Judaism and of the Kansas City Jewish community.
While my husband and I have now lived in Los Angeles for 35 years, I have never forgotten the Kansas City community that fostered my need to do Tikkun Olam–a passion which I have taken to leadership of Valley Beth Shalom synagogue in Encino, California, and numerous other Jewish organizations in Los Angeles. It all began in Kansas City and it was important to thank the community for what it has contributed to my own life and that of my family.