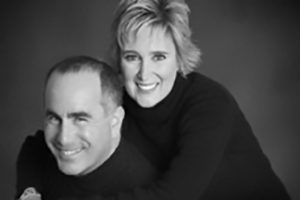 Robert S. Cutler
It is said that with success comes responsibility. And it is also said that in order to have success one must engage actively in being responsible. Which is it?
We would argue that the latter comes first to those that find true meaning in their success. It is our belief that responsibility is a prerequisite to success. Success and its challenges simply require a more fine-tuned understanding of the responsibilities it then brings. Thus responsibility is required both before and after success, regardless of how it is defined.
We are committed to continuing on with our responsibility to the greater Jewish community through the establishment of our endowment. There are those that came before us that we are blessed to have benefited from with their work and dedication. Likewise to those that come after us…let this be our way of supporting those in a way that brings meaning and purpose beyond our time.
A life with meaning is a life that lasts beyond the physical presence of the body. A life that brings with it a legacy is a life worthy of having been lived. Let this be our way of bringing meaning to our mortality.