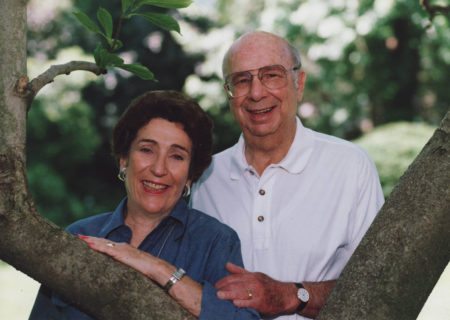 Shirley and Lew White
My husband, Lew, of blessed memory, always said it is important to live one's life as a "mensch"… defined as "a person of integrity and honor." Lew was a mensch in the truest meaning of the word.
My mother taught me the importance of Jews helping one another, wherever there was a need. For 53 years, Lew and I lived our lives with the goal of being "mensches," giving back to our community and assisting others. We both knew that tzedakah was one part of being a mensch. We were privileged to be able to support our community, and we received much more than we could ever give.
We hope that our children and grandchildren will continue our family tradition.