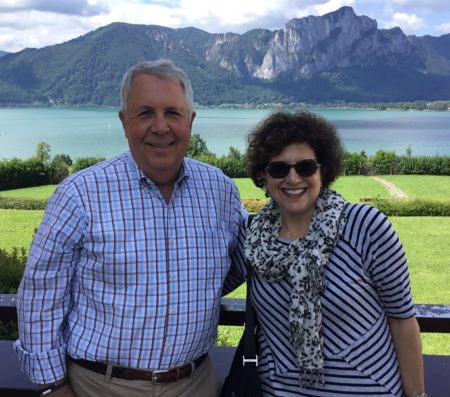 Stewart and Esther Stein
We moved to Kansas City shortly after getting married, at the very young age of 20! KC has been an amazing community to grow as a couple and then raise our family. We have had so many wonderful opportunities and are fortunate to be able to establish an endowment for future generations.
We chose Congregation Beth Shalom as one of our beneficiaries, as it became our "family" when we first moved here. It has encompassed our life cycle events and has been a source of personal growth through our participation and leadership. We hope it will remain a vibrant addition to Jewish life in Kansas City for generations to come.
A Federation Mission to Israel early in our journey began a life-long involvement in the Jewish community. We're so proud that our 3 children are active participants in communal causes and that 2 of them have chosen to work professionally in the Jewish community; one here and one in St. Louis.