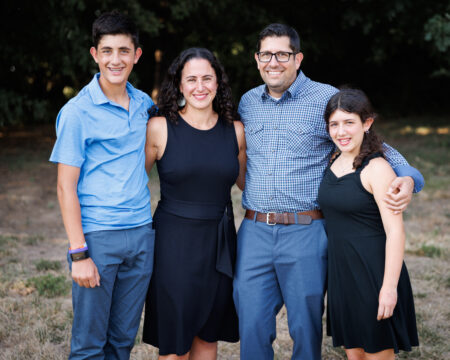 Josh and Sheryl Stein
While our inclusion in this Book of Life can't promise us longevity, our commitment to the community is one that will endure. Our inclusion in these pages serves as an expression of our undying support for causes and institutions near and dear to our hearts.
It is our hope and expectation that our commitment will grow over time and eventually help to ensure that future generations may enjoy the vibrant and enriching community that we have experienced. It is our hope that our community will always have a safety net to care for its most vulnerable, transmit Jewish values and traditions from one generation to the next, and creatively address future needs that would be impossible for us to predict.
This gift is a gift to our children and future generations. We hope it will serve to inspire them to do their part to leave their own legacy in the manner in which they are able.